It's that time again! We recently hosted our fourth annual Idea Fest, a Shark Tank-style forum where employees present their ideas for company improvement. Presentations may focus on streamlining a particular job or task, better emulating our core values, improving the company's bottom line, or enhancing the service we provide to our clients and partners. Instead of just identifying problems or areas that could be improved, Idea Fest focuses on solutions; presenters are expected to include a plan for implementation. We have two prizes: a $50 gift card for the best idea, and another $50 gift card for the best presentation.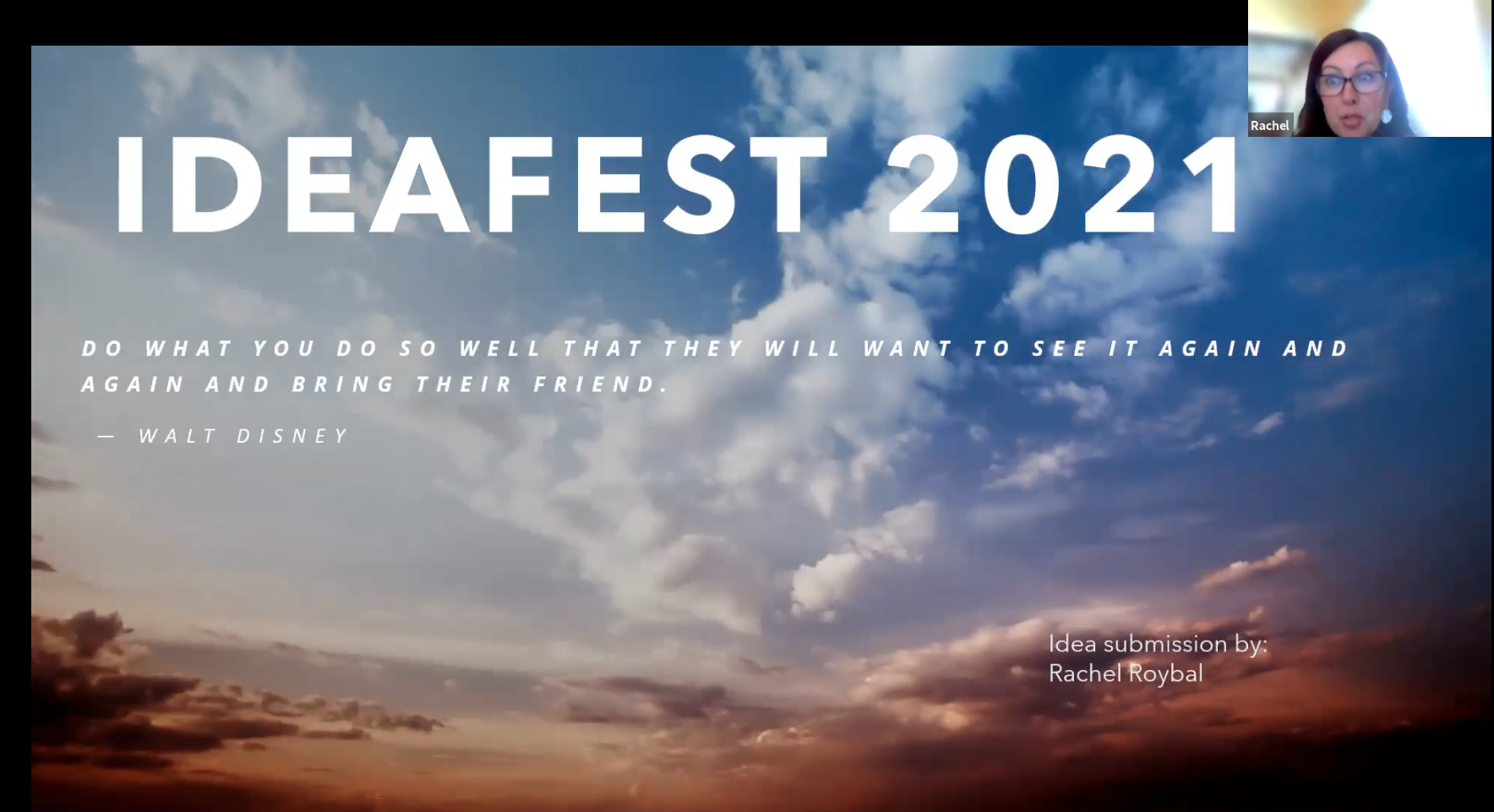 Each presenter has 5-10 minutes to explain their idea, followed by a brief Q&A session with the rest of the team. At the close of Idea Fest, all attendees vote on their favorite idea and presentation, and the management team meets later to organize execution of the ideas.
This year, we had three presenters:
Natasha Herrera, our COO, outlined a Road Trip system for updating employees on recent company updates
Josh Insel, IT Engineer from Team 4, won Best Idea for his proposal of a longevity bonus
Rachel Roybal, our HR Director, won Best Presentation with her idea to create a "FIT Kit" welcome package for new hires
Best Idea: Longevity Bonus
Technology has the highest turnover rate of U.S. industries, so employee retention is a huge focus for most businesses. We are always looking for ways to make sure that we are providing a stable workplace with both room and support for growth. Idea Fest is one of those ways; it allows team members to share their innovations and ideas so we can all grow together.
Josh's idea was to provide an extra incentive as a thank you to long-term employees; every additional year an employee sticks with the FIT family, they are eligible for a bonus that increases with their tenure. Color us (not at all) surprised: everybody loved this idea!
Best Presentation: New Hire Welcome Package
Keeping with the theme of employee retention and happiness, our HR Director Rachel suggested a "FIT Kit" to be sent to new hires before their start date. Especially while the bulk of the company is working remotely, a welcome kit is a great way to showcase FIT culture and help new team members get a feel for who we are.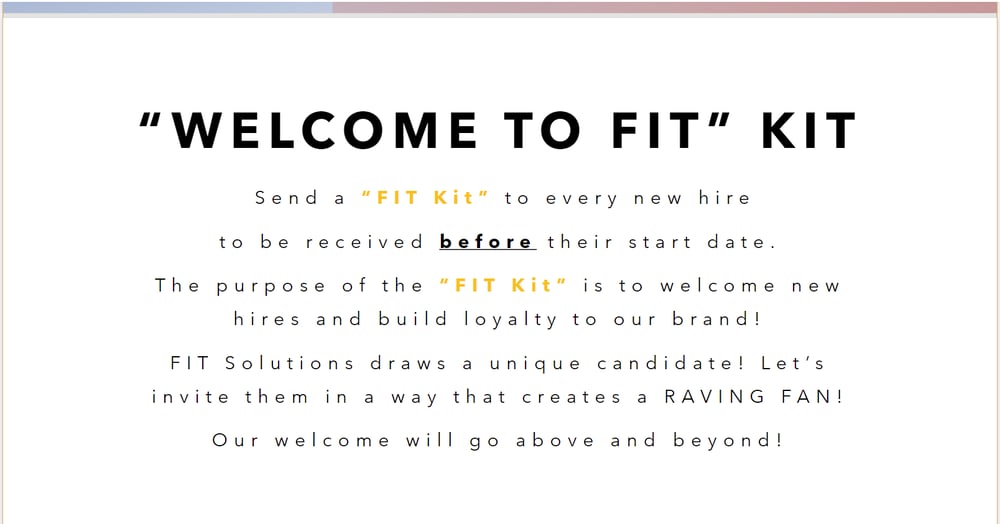 The proposed kit would include a note from our CEO, employee testimonials, our core values, and of course, some FIT swag! One of our core values is to create a Raving Fan culture, both internally and externally, and we loved this idea on how to create raving fans out of our new hires! A big part of our team growth has been through employee referrals, underscoring the appropriateness of the Walt Disney quote Rachel used to kick off her presentation: "Do what you do so well that they will want to see it again and again and bring their friend."
We're stoked to see how the FIT Kit turns out!
Runner-Up: Virtual "Road Trip"
Natasha, our COO, tied with Rachel for Best Presentation. She pitched a virtual "Company Road Trip" idea. The road trip would be set up as an online presentation of company changes and updates over the previous quarter: new hires, internal job openings, new technology or applications we're using, exciting new goals, an update on company growth, etc.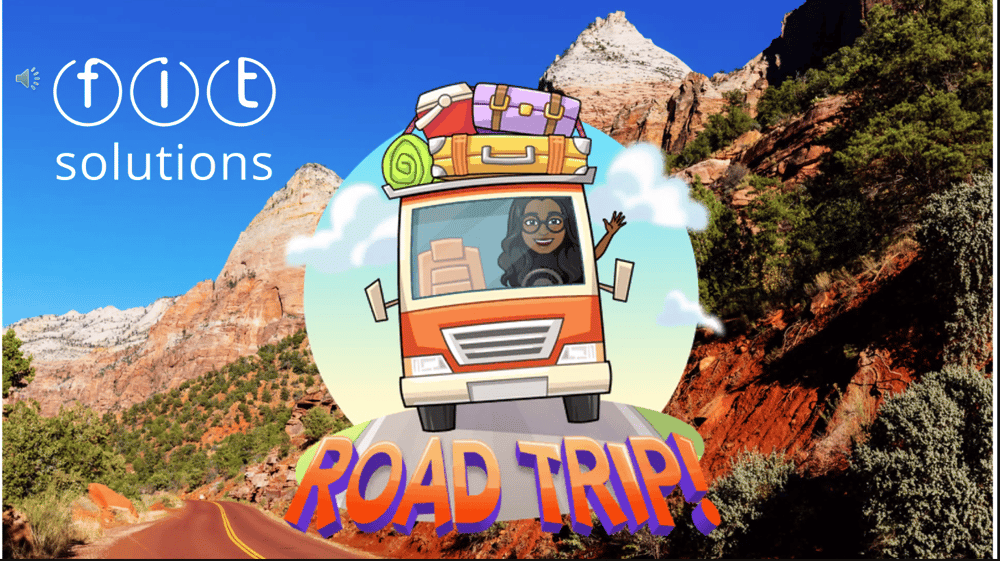 It would also include a "road closures" list: anything that is changing or being streamlined. Teams or departments could choose to complete the road trip together, or individually. After completion, employees qualify for souvenir swag.
A central figure in this road trip idea was Fitzgerald, or Fitzy, Natasha's proposed new mascot for internal FIT functions. We enjoyed meeting Fitzy 1.0 and who knows, maybe we'll see him again on some FIT swag!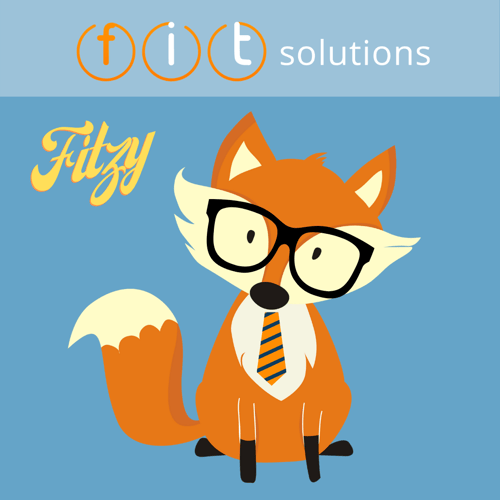 We love that our team is constantly looking for ways to help us improve and move forward! That innovation is one of our core values, and Idea Fest is the perfect showcase for that creativity. Thanks for tuning in!
If you want to join a fast-growing team that thrives on ideas, team input, and raving fan culture, we'd love to talk to you! Head over to our Careers page to see if we've got an opening that suits you.